We had a great time in Montana! We had never been to MT before (except for that tiny sliver of it be West Yellowstone on our way to Island Park!) It took us 8 hours to get there but all 5 kids were troopers! We drove up on a Tuesday and set up all day Wednesday. The Out West Show started Wednesday night and went all day Thursday through Saturday. Talk about a long show! Gave everyone plenty of time to see and buy and a lot of time to get to know our fellow artists-all of which were super nice! By the end of the week we were exhausted, but it was worth it!
The Out West Show is part of Western Art Week which is the name for the entire show which takes place all around the city of Great Falls, Montana every March. Another big part of Western Art Week is the Russell Auction. It is an exciting live auction which showcases art from "new" artists (like Jeremy) and also has amazing art from artists fromthe past. They had paintings/sketches etc up for auction from CM Russell, Frank Tenney Johnson, Maynard Dixon, Henry Farny, Gerard Curtis Delano, lots of really well-known, important artists. It was really an honor just to share the same stage as them!
Jeremy's piece that was up for auction sold really well. You can see the results of his auction over on our Facebook page. Also, you can take a look at what our art room looked like at the Out West Show on Facebook, as well. Be sure to follow us while you're over there!

Here are some behind-the-scenes from our week in Montana!
Each artist at The Out West Show sets up their art in one of the rooms of the Best Western Heritage Inn in Great Falls, MT. We spent an entire day ironing those sheets so the backdrop for our art looked presentable!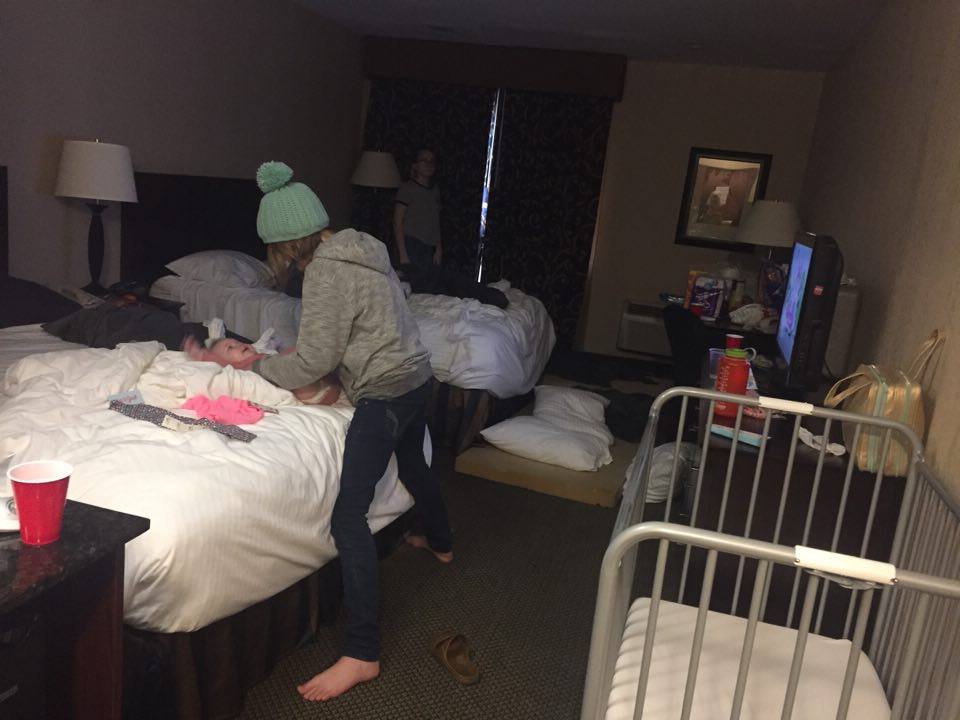 We stayed in a hotel room...2 adults and 5 kids. 7 people in one room! For FIVE nights! We may have gone a bit stir crazy!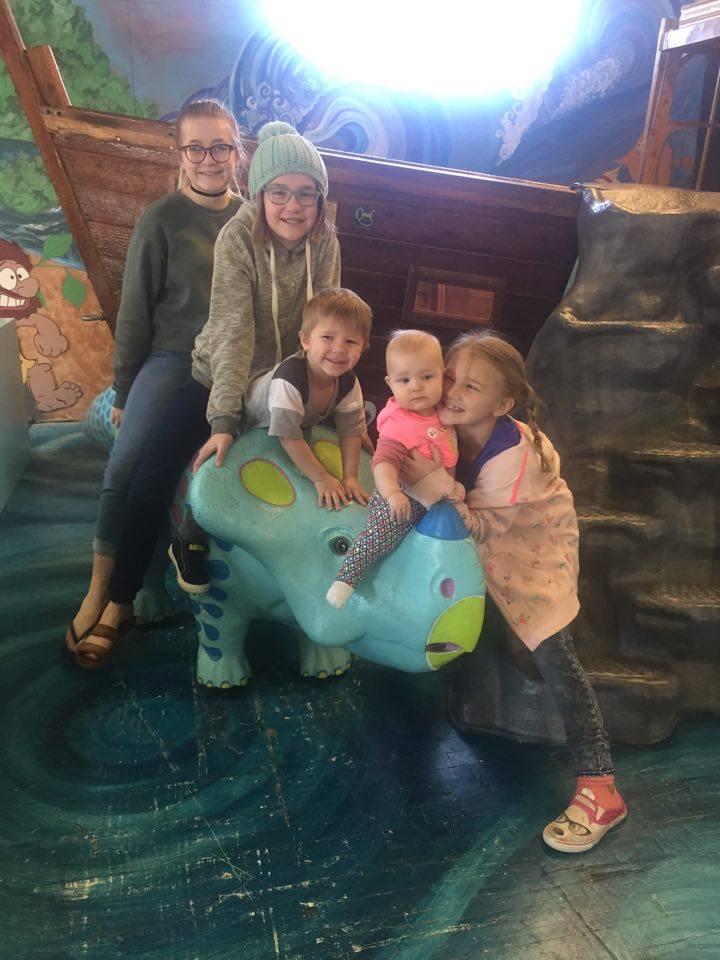 We had to take a break from the cramped hotel room so the kids and Mom spent a day at the children's museum.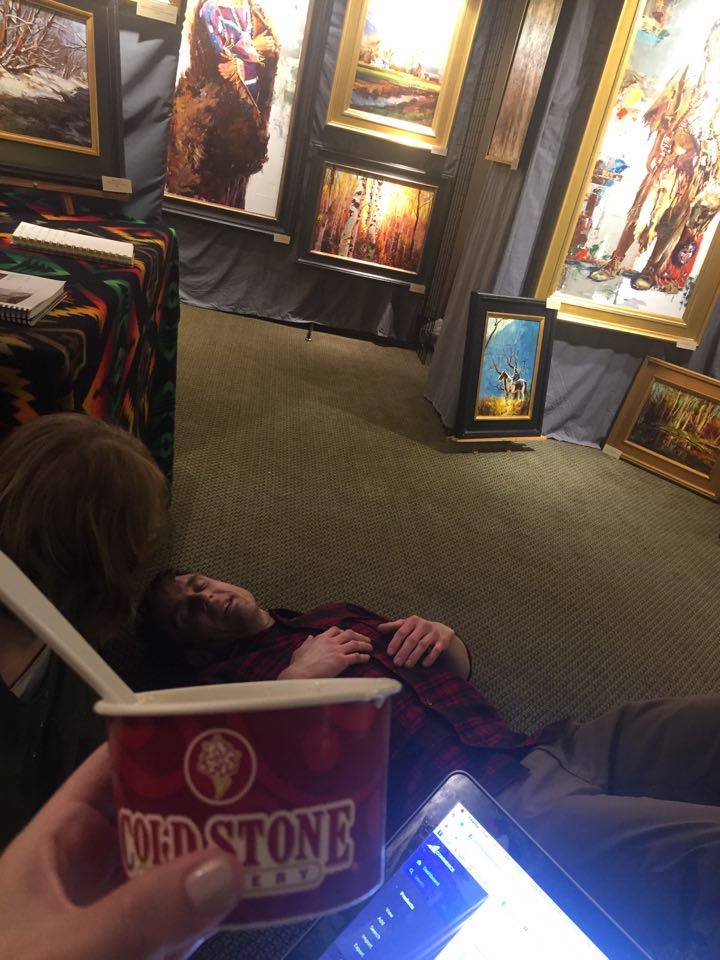 By Friday night, Jeremy was so tired he passed out on the hotel floor...right after he brought me some ice cream...it was my birthday, after all!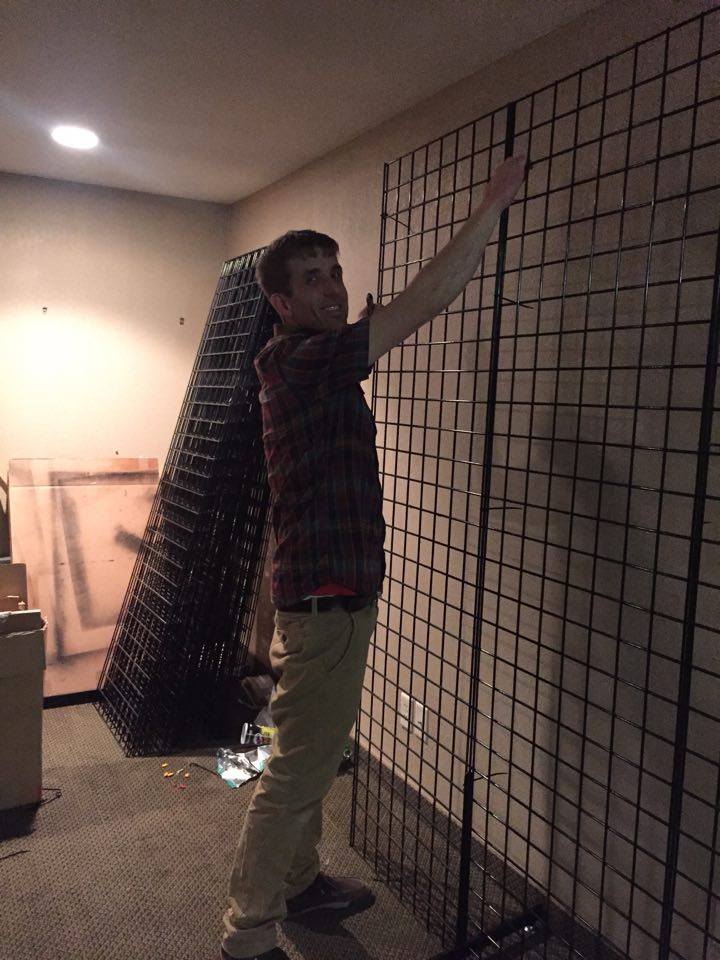 Taking down the show on Saturday night...he doesn't seem to sad about being done!

We are looking forward to visiting Montana in the future for many more great shows!